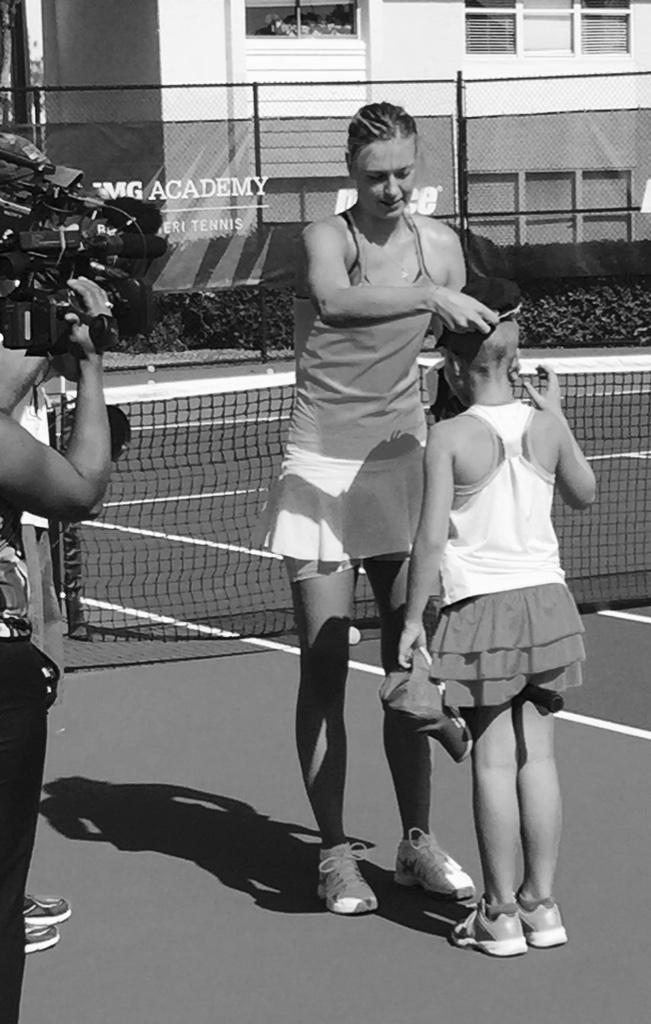 BRADENTON, FL, USA - Maria Sharapova had a magical moment with one of her toughest fans recently, surprising 10-year-old cancer survivor Sunny Logan with a hit at the IMG Academy.
Logan, who began playing tennis at age five and started competing at age eight, had been diagnosed with Burkitt's lymphoma, a rare cancer of the lymphatic system. With the help of the St. Jude Children's Research Hospital in Memphis, Tennessee, she overcame the disease, and began hitting the courts again - and she was surprised with a dream trip to hit at the IMG Academy in Bradenton, Florida.
What came next for Logan, who had already overcome the unthinkable, was, well, another unthinkable.
"We had been talking about her all day - she was on the hall of fame board, and they had pictures of her everywhere," Logan told The Today Show, referring to her favorite tennis player, Sharapova.
"I was hitting some serves and then I turn around, and there she is. And I was just speechless.
"I did not know what to do."
"Is this Sunny?" Sharapova said when Logan saw her. "I heard there's this incredible tennis player playing on center court here. I'm Maria. It's very nice to meet you. Can I get a hug?"
Sharapova then stepped it up. "So do you want to hit some balls with me?" she said.
Watch Sharapova and Logan hit - and Logan's interview with The Today Show - at the top of this story.
Source:- WTATennis

Categories: SPORTS, Tennis , HUMANITIES