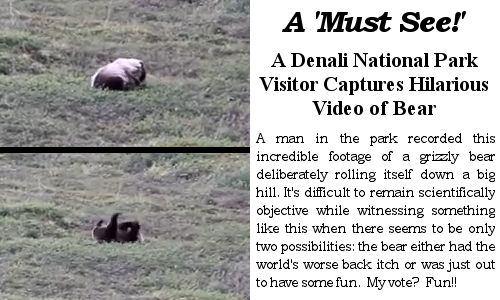 BANGKOK (AP) --- The multibillion-dollar trade in illegal wildlife — clandestine trafficking that has driven iconic creatures like the tiger to near-extinction — is also threatening the survival of great apes, a new U.N. report says.
Endangered chimpanzees, orangutans, gorillas and bonobos are disappearing from the wild in frightening numbers, as private owners pay top dollar for exotic pets, while disreputable zoos, amusement parks and traveling circuses clamor for smuggled primates to entertain audiences.
More than 22,000 great apes are estimated to have been traded illegally over a seven-year period ending in 2011. That's about 3,000 a year; more than half are chimpanzees, the U.N. report said.
"These great apes make up an important part of our natural heritage. But as with all things of value, great apes are used by man for commercial profit and the illegal trafficking of the species constitutes a serious threat to their existence," Henri Djombo, a government minister from the Republic of Congo, was quoted as saying.
The U.N. report paints a dire picture of the fight to protect vulnerable and dwindling flora and fauna from organized criminal networks that often have the upper hand.
Apes are hunted in their own habitats, which are concentrated in central and western Africa, by sophisticated smugglers who transport them on private cargo planes using small airstrips in the African bush. Their destination is usually the Middle East and Asia.
In countries like Saudi Arabia, United Arab Emirates and Lebanon, great apes are purchased to display as show pieces in private gardens and menageries.
In Asia, the animals are typically destined for public zoos and amusement parks. China is a main destination for gorillas and chimpanzees. Thailand and Cambodia have recorded cases of orangutans being used for entertainment in "clumsy boxing matches," the report said.
Lax enforcement and corruption make it easy to smuggle the animals through African cities like Nairobi, Kenya, and Khartoum, Sudan, which are trafficking hubs. Bangkok, the Thai capital, is a major hub for the orangutan trade.
Conditions are usually brutal. In February 2005, customs officials at the Nairobi airport seized a large crate that had arrived from Egypt. The crate held six chimpanzees and four monkeys, stuffed into tiny compartments. The crate had been refused at the airport in Cairo, a well-known trafficking hub for shipment to the Middle East, and returned to Kenya. One chimp died of hunger and thirst.
The proliferation of logging and mining camps throughout Africa has also increased the demand for primate meat. Adults and juveniles are killed for consumption, and their orphans are captured to sell into the live trade. Villagers also pluck primates out of rural areas to sell in the cities.
Humans also have been encroaching upon and destroying the primates' natural habitats, destroying their forest homes to build infrastructure and for other purposes. That forces the animals to move into greater proximity and conflict with people.
Sometimes animals are even the victims of war.
Arrests are rare largely because authorities in Africa, where most great apes originate, do not have the policing resources to cope with the criminal poaching networks. Corruption is rampant and those in authority sometimes are among those dealing in the illegal trade. Between 2005 and 2011, only 27 arrests were made in Africa and Asia.
The Convention on International Trade in Endangered Species of Wild Fauna and Flora (CITES) regulates the trade of animals and plants to ensure their survival. Under the agreement, trade in great apes caught in the wild is illegal. But traffickers often get around that by falsely declaring animals as bred in captivity.
The orangutan is the only great ape found in Asia. One species, the Sumatran orangutan, is critically endangered, with its population having dropped by 80 percent over the last 75 years. Their numbers are in great peril due to the pace of land clearance and forest destruction for industrial or agricultural use.
The report estimates that nearly all of the orangutan's natural habitat will be disturbed or destroyed by the year 2030.
"There are no wild spaces left for them," said Douglas Cress, a co-author of the report and head of a U.N. sponsored program that works for the survival of great apes. "There'll be nothing left at this rate. It's down to the bone. If it disappears, they go, too."
By: Pamela Sampson

Peter Root & Mary Thompson

A British couple's round-the-world cycling odyssey ended in tragedy when both of them were killed in a road accident in Thailand.Peter Root and Mary Thompson, who had been chronicling their journey in a blog, died Wednesday when they were hit by a pickup truck in a province east of Bangkok, Thai police said Monday.
The couple, both 34 and from Guernsey in the Channel Islands, left Britain in July 2011 and had cycled through Europe, the Middle East, Central Asia and China.
The trip was a once-in-a-lifetime experience for the couple, who met in art school and spent six years saving money and planning their journey, Peter's father Jerry Root told the Associated Press in an interview.
"They were both inspirational," Jerry Root said. "They didn't just talk about it, they did it. I couldn't be prouder of them."
He said they were both experienced cyclists who knew the rigors and risks of extended bicycle travel.
"They were camping wild, as they called it," he said. "What helps me is to think of how happy they were with each other. They were leading the life they wanted to. It was the happiest, the most fruitful of lives."
The couple had been posting photos and details of their trip on the website Two on Four Wheels. They also had many followers on Twitter and Facebook who were tracing their journey and vicariously enjoying their adventure, which included a trip through remote parts of Central Asia.
A video they posted from that part of the journey shows them camping in the desert, riding through hills, stopping to swim in rivers and lakes, and braving heavy snowstorms. They also cycle through tense situations as armed conflict breaks out during their journey through Tajikistan.
There is also footage showing Thompson suffering a gash to her knee after an apparent collision with a truck.
The couple look tanned, joyous and relaxed — if a bit windblown — in the footage. It is apparent life on the road agreed with them.
"They never talked about the trip as having a destination or a deadline or a time scale," said Ben Thompson, Mary's brother. "They didn't have firm plans, they had rough ideas. They just loved people. They were always dragging people to the campfire to share a story and a beer and some food."
After Southeast Asia, the couple were planning to make their way to New Zealand for a brief respite, he said.
Thai Police Lt. Col. Supachai Luangsukcharoen said Monday that investigators found their bodies, their bicycles and their belongings scattered along a roadside, along with a pickup truck that crashed between some trees.
Supachai said the truck driver, 25-year-old Worapong Sangkhawat, was seriously injured in the crash. He told police his truck hit the cyclists as he was reaching down to pick up a cap from the vehicle's floor, Supachai said.
The driver has been released on bail and faces charges of causing death by dangerous driving, which carries a maximum penalty of 10 years in jail.
Police said the couple's bodies were being kept at a rescue unit in Chachoengsao, 20 miles (30 kilometers) east of Bangkok, until they could be repatriated.
By: Gregory Katz
*(Writers Jill Lawless in London and Thanyarat Doksone in Thailand contributed to this report).*

New Delhi:  Stepping in to conserve the big cat, the Supreme Court on Tuesday directed that there shall be no tourism activity in any of the core zones of tiger reserves across the country.
     A bench of justices Swatanter Kumar and Ibrahim Kalifulla also warned of contempt proceedings and imposition of exemplary costs on states which failed to notify the buffer zones in their respective tiger reserves.
     "We make it clear that till final directions are issued by this court, the core zones or core areas in the tiger reserves will not be used for tourism," the bench said in its order.
     The apex court was also furious that several states despite its earlier directions of April 4 and July 10 had failed to notify the buffer zones in their respective reserves and warned that if they failed to comply within three weeks the defaulting states shall be saddled with a cost of Rs 50,000 each, recoverable from the Principal Secretary, Forest of the state concerned.
     The apex court also imposed a cost of Rs 10,000 each on Andhra Pradesh, Arunachal Pradesh, Tamil Nadu, Bihar, Maharashtra and Jharkhand for not complying with its directions.
     However, counsel for Arunachal Pradesh and Jharkhand stated that they were ready with the notification and would file appropriate affidavits during the course of the day.
     The court was hearing a PIL filed by conservationist Ajay Dubey demanding removal of commercial tourism activities from core or critical tiger habitats in the tiger reserves.
Source:- www.firstpost.com