*A British teenager is forced by a computer hacker to do his bidding. If she refuses, the hacker will leak compromising photos of her....
An insightful & daunting movie that brings into light, the negative aspects of social medias & how the things that we post in these sites...whether it be the photos/videos, the things we write, are all open for the world to see 'forever' and be criticized.  In extreme cases, these things can lead one to become victims of CYBERBULLIES.... A must-see movie for teenagers and adults!

(PLEASE NOTE : There are a lot of graphic contents in the movie such as a lot of cursing, a bit of nudity, psychological/emotional abuse, etc).
"This movie needs to be watched by every school to learn more about cyber bullies and the consequence it causes and harm done to victims. A special bullying awareness day should be available for all schools to show this movie and explain the danger of bullying. It will save lives."  By : halo117.

For more on the issues being dealt within the movie, visit : channel4.com/support

Genre : Drama, Comedy
A satire about four black students at an Ivy League college.    At prestigious Winchester University, biracial student Samantha White begins her radio show, "Dear White People, the amount of black friends required not to seem racist has just been raised to two. Sorry, your weed man, Tyrone, doesn't count."  Sam becomes president of the all-black residential hall Parker/Armstrong, whose existence is facing extinction in the name of diversification....
"....I believe that the purpose of this movie was to show that there are many ways of being an activist. There are several ways you can speak up and be creative. The point is that everyone's story and situation is different, and everyone experiences life differently and act based on those occurrences or understandings. Overall, I enjoyed watching a movie that showed that it is okay to fight for the same thing in different ways; in the end it is the goal that matters the most." 
(Review by : Tandis  -- Source: http://www.metacritic.com)
Genre : Romance, Comedy, Drama, Action

*In the harsh terrain of the Mexican desert, a mortally wounded man is left for dead in the heat of the desert sun...This is J.  Once a street smart, carefree con man.  Now, a wanted man.  As death looms, the only thing that keeps him alive is the quest to find the love of his life, Natasha.  A woman who comes into his life like a bolt of lightning and changes it forever....
More than anything else, what got me into this movie was the soundtrack and the chemistry between the two leading actors. It was quite mesmerizing, especially considering there is quite a lot of 'language barrier' between the characters; they are portraying.

Genre : Romance, Drama
*Amidst the sweeping cityscape of cosmopolitan Hong Kong, an ex-Marine falls in love with a ballerina from China.  Against mounting cultural and religious pressure, the two star-crossed lovers risk it all in pursuit of true love....
The movie is bit of a cliche at times with the main romantic story that is being told, a couple of loose-ends, and the dialogues/expressions from the "hero," was pretty disappointing at times.  Aside from all that, the movie is quite unique & is recommended for hopeless romantics, especially those who love to learn about other cultures.

Genre : Drama, Romance

*Men Women & Children: A group of high school teenagers and their parents attempt to navigate the many ways the Internet has changed their relationships, their communication, their self-image, and their love lives....
A thought-provoking movie that takes quite a realistic look at how the internet, social media, video games, divorce, single-parenting, over-protective parents and such shape the lives of both the parents and moreover, adolescent kids who are finding their own place in the world as they all come to intertwine in their identity, sexuality, friendship, love etc.  One of my fav things about the movie was the 3rd person narrative  & how she used the space travel of  'The Voyager' & quoting Carl Sagan to make a beautiful connection with our humanity & our place in the Universe! 
(PLEASE NOTE: There is quite a lot of graphic contents such as nudity, sex, profanity, violence....so may not be for all audience).

Genre : Drama, Comedy, Romance

*The Kadam family leaves India for France where they open a restaurant directly across the road from Madame Mallory's Michelin-starred eatery....
A beautiful movie on the aesthetics of intercultural clash--connection of French & Indian Cultures; Languages, Landscapes, & FOOD/CUISINES....!!! 

Seven Pounds is a film, directed by Gabriele Muccino. Will Smith stars as a man who sets out to change the lives of seven people. The movie drives you through the various sides of emotion. An excellent story with a great message about kindness and love. 

 An outstanding direction and script by Vineeth Sreenivasan. A love story breaking the religious and society chains on humanity, and an outstanding act by Nivin Pauly, Isha Thalwar, Sreenivasan, Aju Varghese and Manoj K Jayan. Each script line includes deep philosophical thoughts. This movie is a new chapter to Malayalam (Mollywood) Love Stories.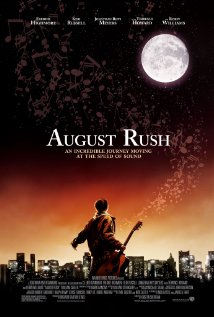 An orphaned musical prodigy uses his gift as a clue to finding his birth parents.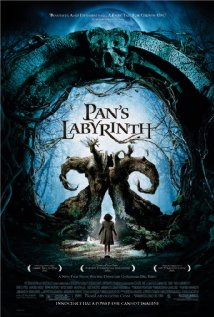 In the fascist Spain of 1944, the bookish young stepdaughter of a sadistic army officer escapes into an eerie but captivating fantasy world. Movie is made in Spanish.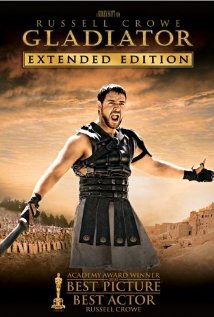 When a Roman general is betrayed and his family murdered by an emperor's corrupt son, he comes to Rome as a gladiator to seek revenge. An outstanding performance by Russell Crowe.
Vanam is an Indian Tamil drama film written and directed by Krish. A remake of his 2010 Telungu film Vedam.It is an anthology film; the story revolves around five individuals from different walks of life, representing the five naturel elements—sky, air, water, fire and earth and illustrates how their fates intertwine on New Year's Eve at a hospital in Chennai.